For At Home AND On-The-Road!
Our Mission
A portable shower wheelchair is one of the most valuable pieces of medical equipment you can have. Our goal at GO! Mobility Solutions is to enable all mobility-impaired individuals to bathe and toilet conveniently, comfortably and safely at home or wherever they'd like to go, whenever they want to go.
Meet the Inventor
Welcome to GO! Mobility Solutions, my name is Rick and I invented the GO! Anywhere® Portable Shower Chair line to solve a problem I had that no other chairs on the market solved.
Testimonials
The commode was absolutely fantastic. We used it both in the roll in mode and the tub extension. Made my life so easy as caregiver on our vacation in Durango. It will get additional use after Xmas.
PORTABLE SHOWER, COMMODE (& TUB) CHAIRS
For Applicable Payment Plans Click a Product
To view grants for which you may qualify, click
"
HERE
"
30-Day Risk-Free Trial
We will ship you the GO-Anywhere shower wheelchair of your choice, risk-free. Should our chair not work out for you, for any reason, you may return it to us and we will issue you a FULL refund. There will be NO re-stocking fee assessed, however, we cannot, by law, take back returned cushions. They are yours to keep for a $50 fee for the 1" or a $75 fee for the 1-5/8" cushions or $30 for the GO-Anywhere SPORT cushions.
Durable And Maintenance-Free
Constructed of anodized, aircraft-grade aluminum and rust-resistant parts and hardware, GO-Anywhere commode shower chairs will last a lifetime.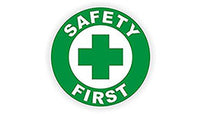 Safety First
As our top priority every GO-Anywhere shower commode chair undergoes rigorous testing during development and is put through a detailed quality control review prior to being shipped. Camber, built into the legs in all directions, ensures the overall stability of all of our shower chairs. Using a GO-Anywhere shower wheelchair can reduce unnecessary transfers and eliminate the risk of falls and injury.
Why Be a Prisoner in Your Own Home?
The GO-Anywhere Portable Shower Wheelchair was initially designed as a travel shower chair because the inventor could not find a decent one with which to travel. And who wants to be stuck at home?! Over time, it didn't make sense to own one shower chair for home and another just for travel, or a commode chair for use over a toilet and a separate shower wheelchair to use in the shower. So the GO-Anywhere Portable Shower Chairs evolved into every day-use shower wheelchairs that simply pack-up and roll-away whenever you're ready to go. One shower chair does it all! Those uncomfortable, even embarrassing, bathing and toileting experiences are things of the past thanks to these exciting new innovations.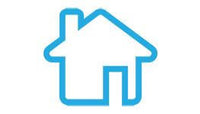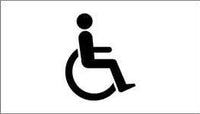 Making The Inaccessible Accessible
The days of panicking when you've arrived at a hotel only to discover that they've given away your reserved roll-in shower are over. Having a GO-Anywhere Commode Shower and Tub Chair is your "insurance policy". Simply attach the tub section to the rolling shower wheelchair frame and slide over the tub wall (or over a curb or even up or down a step) and into the tub. If a roll-in shower is available, then great; leave the tub section in the travel bag and just roll straight in.
It's Easy-To-Use
You will never need any tool to assemble, use or disassemble any GO-Anywhere portable commode shower wheelchair. Set-up is a breeze! Simply remove the chair from its convenient optional wheeled travel bag and unfold it. No screwdrivers or wrenches required; it's all done by hand!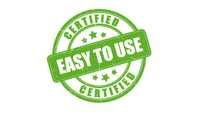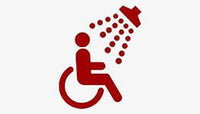 Versatile Shower Wheelchair
Our patented designs incorporate maximum adjustability and provides for multiple functionality. With widths as narrow as 18″, GO-Anywhere shower chairs may pass through even the tightest of doorways. Seat heights may be adjusted to accommodate for varying bed heights and the seat cushion allows for easy access beneath from either side. Footrest heights on all portable shower wheelchair models are adjustable as well to suit the needs of each individual. By extending the front legs and shortening the rear legs, the seat may be tilted back providing additional comfort and stability for those having limited balance and/or upper body control.
GO-Anywhere shower commode chairs may be simply and easily collapsed so as not to be in the way of family and friends who, too, may need to share a bathroom.
A number of optional accessories are available to help you "customize" the GO-Anywhere shower wheelchair to meet a variety of challenges. Accessories include: headrest, side cut-out fillers, positioning belts, calf straps, commode tray, armrest extenders, backrest height extender, brake extenders, and more! If you have a specific requirement just give us a call and we will work with you to create the ideal chair for your needs
Comfortable, Easy-To-Replace Cushions
Our cushions are made from high-density memory foam dipped 6 times in a vinylized coating rendering them waterproof and extremely comfortable. They're soft and "cushiony", not like the hard plastic surfaces typically found on most commode shower chairs. The cushions are velcroed to the seat frame rendering them easily removed and reinstalled for cleaning and replacement.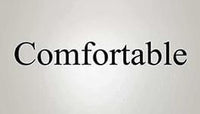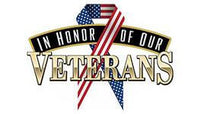 For Our Veterans
Receive a GO-Anywhere Portable Shower Wheelchair at no cost to you; contact your physician at the VA and mention Federal Supply Schedule contract number V797D-30180. Of course, we'll be happy to help in every way we can. Just email or give us a call and we'll help you determine which portable commode shower chair will be the best fit for your needs.
Unmatched In Quality And Price
Access to toilets and baths should be a right, not a privilege! In addition to selling the highest-quality shower chairs at prices half that of the competition, GO! Mobility offers payment plans, discounts and specials. We have no doubt that our shower wheelchair and other mobility-related products can, and will, improve your lifestyle and your life, as they already have for so many of our customers around the world. Don't wait to simplify your life, increase your independence and to begin traveling again. An online shower wheelchair from GO! Mobility Solutions can help you accomplish all of these goals.
If you have any questions please feel free to contact us!